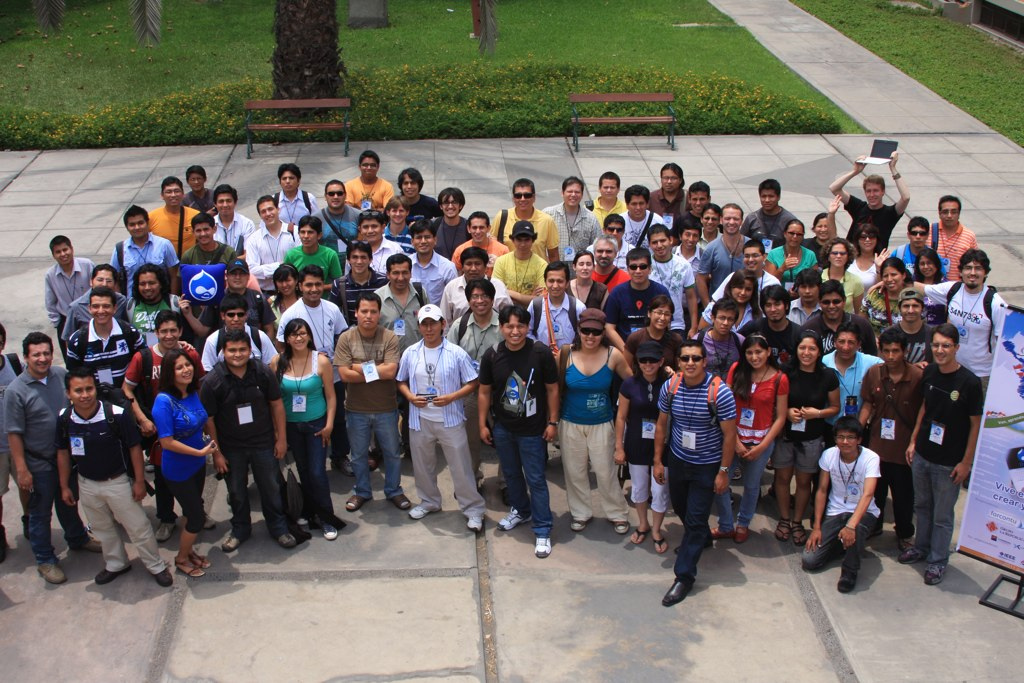 Being part of the main organization team I'm really glad to write about the first Drupal event oriented to the whole Latin American audience happened in Peru, Lima from 27th to 29th of January 2011. Over 250 persons from 16 Latin American countries and Belgium, Spain and the United States of America came together to share knowledge and experience about Drupal. During these three days, I almost would call them a historical momement, we had the oppurtunity to get to know each other and seeing the faces of people from the whole continent and Europe and we were able to set the base for future colaborations and the formation of a global Spanish speaking Drupal community.
The venue of the Drupal Summit Latino 2011 was the university Universidad Nacional de Ingenieria (UNI) where during the three days we had 45 great talks in 5 tracks about a lot of current topics in Drupal as well as basic learning for newbees. A lot of official BoFs and unofficial but enriching conversations in the hallway took place. I really liked that it was broached the issue of Free Software as a modell in a lot of talks and informal conversations.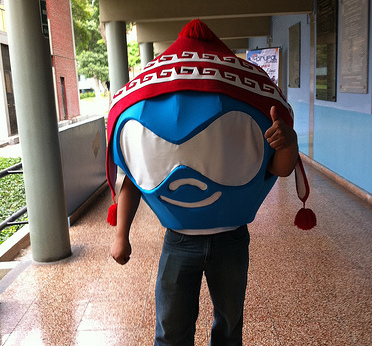 We had a special Drupal In Your Life contest where the best and creative photo won a nice award from our sponsors. And there was a nice raffle for all the participants.
After all it was a really nice experience and I appreciate to know so many people from the whole continent now, who are involved into Drupal. For sure a lot of nice initiatives are going to lead from that - and some day we will have a Drupalcon in Latin America :-)
Apart from organizing, I led a Code Sprint Drupal - Workshop on how to create patches and contribute with the project and held a talk about OpenID with Drupal (as a provider and a single signon solution).
Photos:
---
Interviews (Spanish language):
Felix Delattre (xamanu), Nicaragua/Germany
Fernando García (develcuy), Peru
Joaquin Bravo (jackbravo), Mexico
James Wilson (jwilson3)
USA/Haiti/Ecuador
Alberto Torreblanca (albert1t0), Peru
Isaak Ordoñez (kaasi), Guatemala