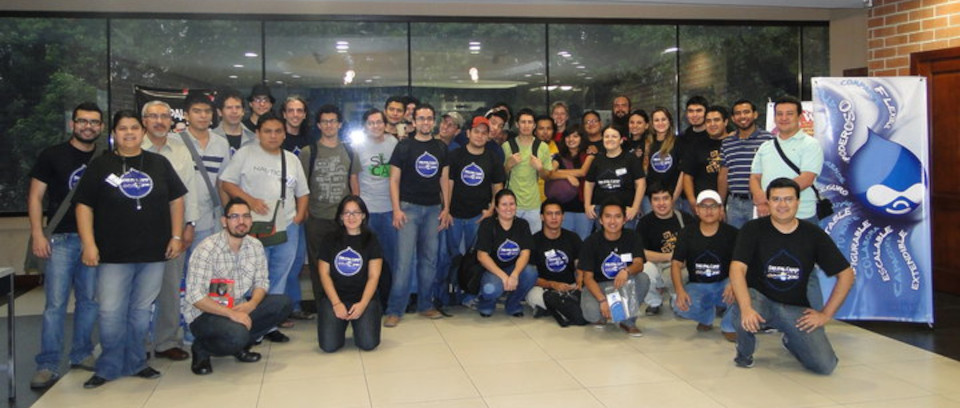 Last weekend (25 and 26 June 2010) took place the second DrupalCamp in Central America, the venue was this time the education center INTECAP in Guatemala. With 264 participants, it exceeded by more than double the number of participants for the DrupalCamp 2009 in Nicaragua. It brought together people from many fields: developers, designers, users, and both national and international companies to discuss the CMS/Framework Drupal. Another specific objective of the DrupalCamp was to strength and extend the still quite young Drupal community in Central America.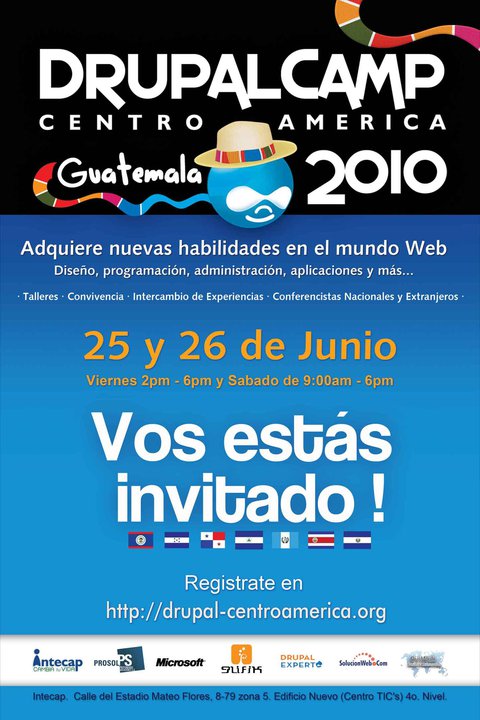 A variety of workshops and presentations were held, ranging from introductory courses about the installation and basic functionality of Drupal, CCK and Views, template creation, and Drupal oriented design processes to programming for Drupal, Semantic Web, Drupal and governments (in Central America).
It was a very refreshing weekend with a lot of exchange of experiences and many surprises. I particularly liked the lecture "Drupal in the government" in which Jonathan Lara (Blog, Twitter) was giving away secrets about how Drupal is taken into consideration by the Guatemalan government for future eGovernment projects.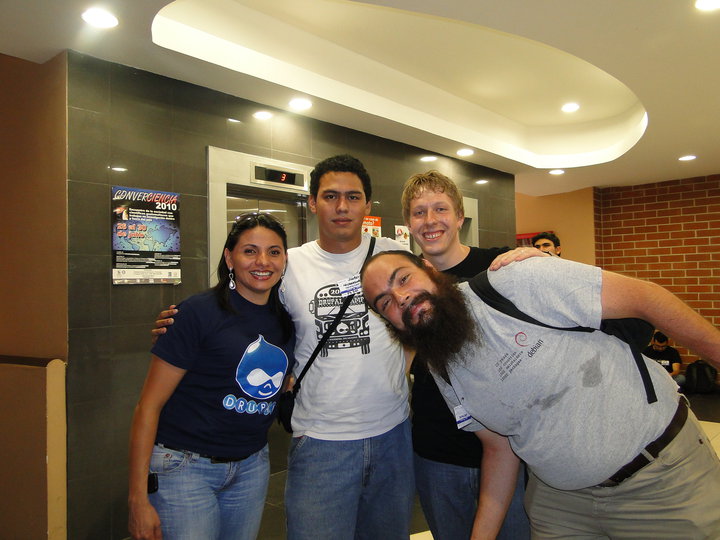 Drupal definitely has made strong noise once again and is on the way to a broad application in Latin America and the wider Spanish-speaking countries. As the initiator of the first DrupalCamps in Central America, it has moved me most, that this DrupalCamp has become such a huge success and Drupal is on a serious way in this region. This is due to the incredible efforts of the organizers, who not only executed the DrupalCamp further they have built up within a year, an active Drupal community in Guatemala: Celeste Arreaga @CelesteArreaga, Edgar Dueñas @leddu, Francisco Boche @tufrac, Isaac Ordonez @kaasi, Marlon Alvarado @elguil.
Website (Spanish)
Photos (by Eduardo Rosales), More photos (Unknown source)