Context
Assisting international cooperation agencies and their local partners to transfer knowledge, this has been often times connected to consultancies for elaborating technical requirement analysis and interventions for organizational development for government institutions and non-profits in Central Asia and Africa.
Description
The K-Link Network is an Open Source software platform, that allows controlled sharing of structured and unstructured data from different sources and thus build up a common, but decentralized knowledge network. To facilitate the access to the K-Link, we developed a Document Management Solution, called K-Box. It allowed organizations and teams to manage together documents, images, videos and geoinformation.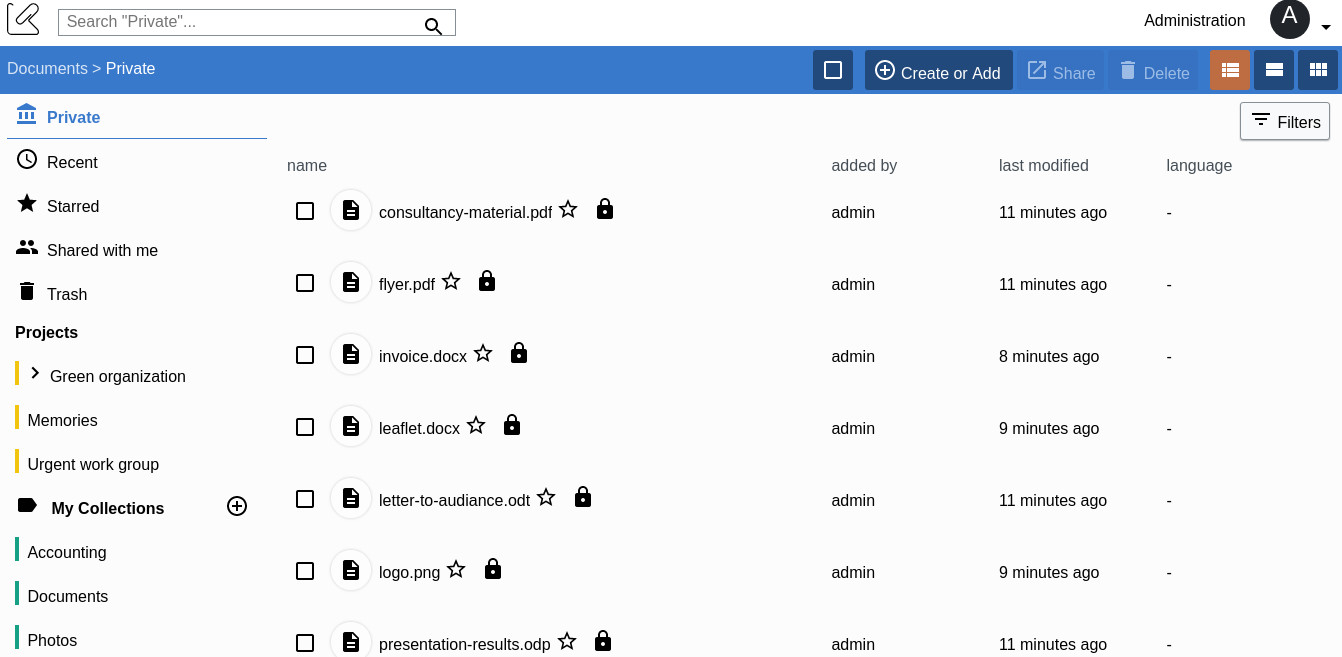 iThe Document Management System - K-Box
We built the K-Link Network, an open initiative where representatives from different organizations, governmental, scientific and educational institutions, civil society and international organisations came together to promote Sustainable Land Management in Central Asia. We produce, collect, share, distribute and make accessible knowledge materials (methodologies, best practises, project results) and work towards improving the access to these materials for land users.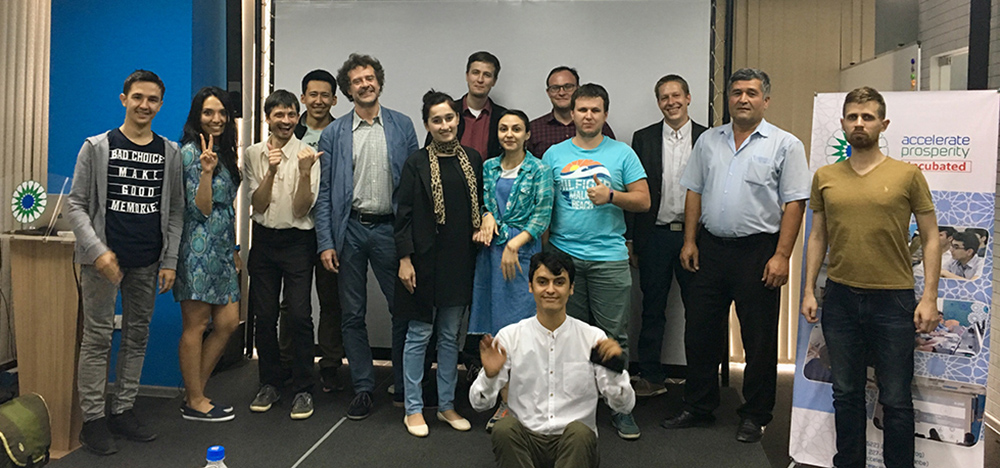 Community activation workshop in Dushanbe, Tadjikistan.
We provided the network and DMS instances as a service hosted on a suitable server infrastructure. One of the biggest roll-outs of the K-Link network and related K-Boxes was for a video platform project on Sustainable Land Management Tajikistan, realized for the Committee for Environmental Protection under the Government of the Republic of Tajikistan and it had been financed by World Bank.