Context
The Städtefreundschaft Frankfurt-Granada e.V. is a German international development and solidarity non-profit organization representing the city partnership between Frankfurt (Main) and Granada (Nicaragua). Since the end of the eighties it supports Granada and its surroundings with projects to create basic infrastructure (electricity, water, education, disaster prevention and response).
Description
Felix Delattre worked one year, during his civil service, as a project administration assistant in a drinking water project in remote areas of the Granada department for 361 families (over 2000 inhabitants) and a total value of 184 000 Euros. It was mainly financed by the Federal Ministry of International Development of Germany. He also managed some smaller project in the local library, women shelter and the construction of a sport pitch.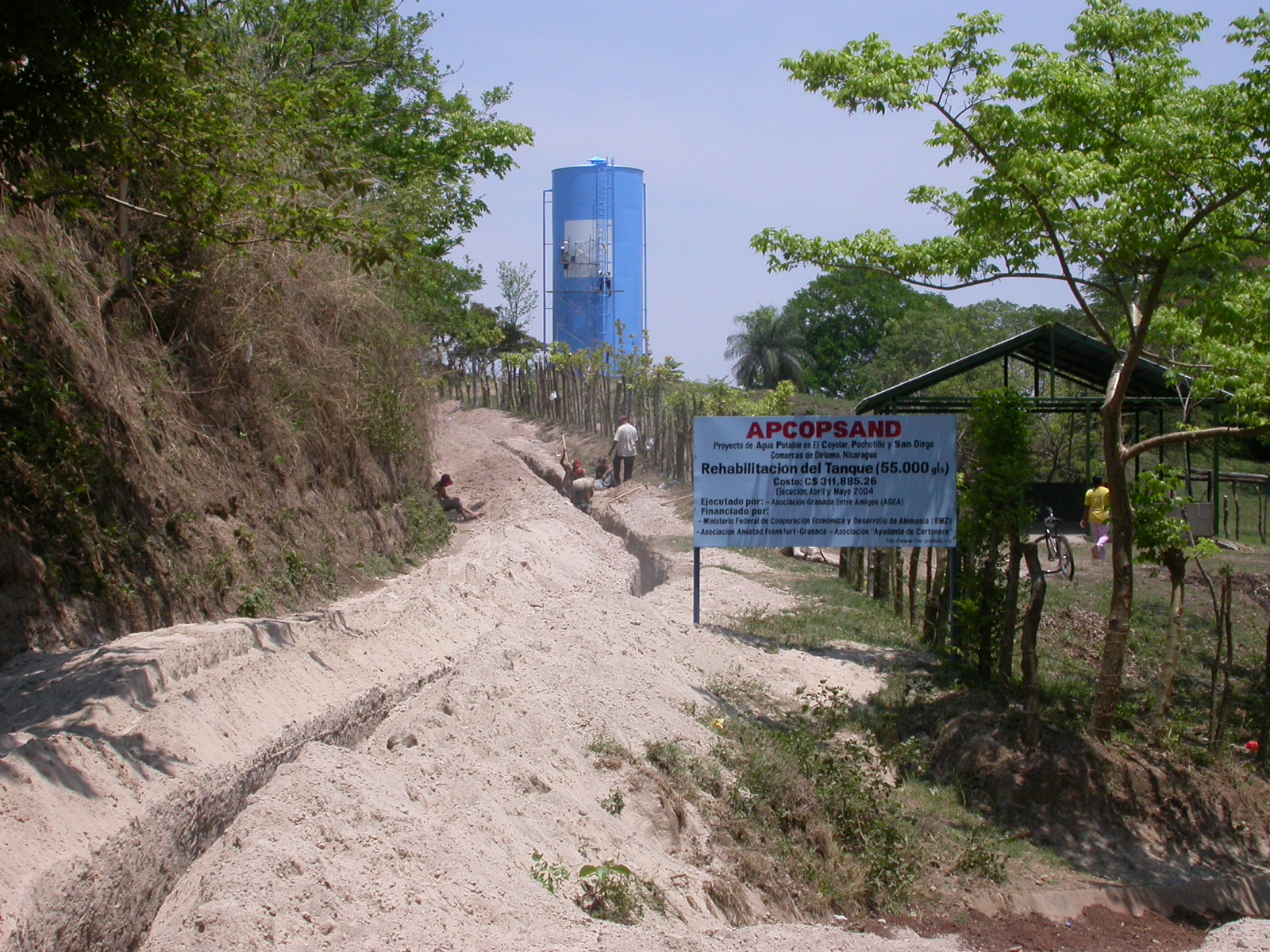 The drinking water project project included the drilling of a new well down to a depth of 170 meters. And the restoration of a tank with a capacity of 55,000 gallons on the highest location in the area.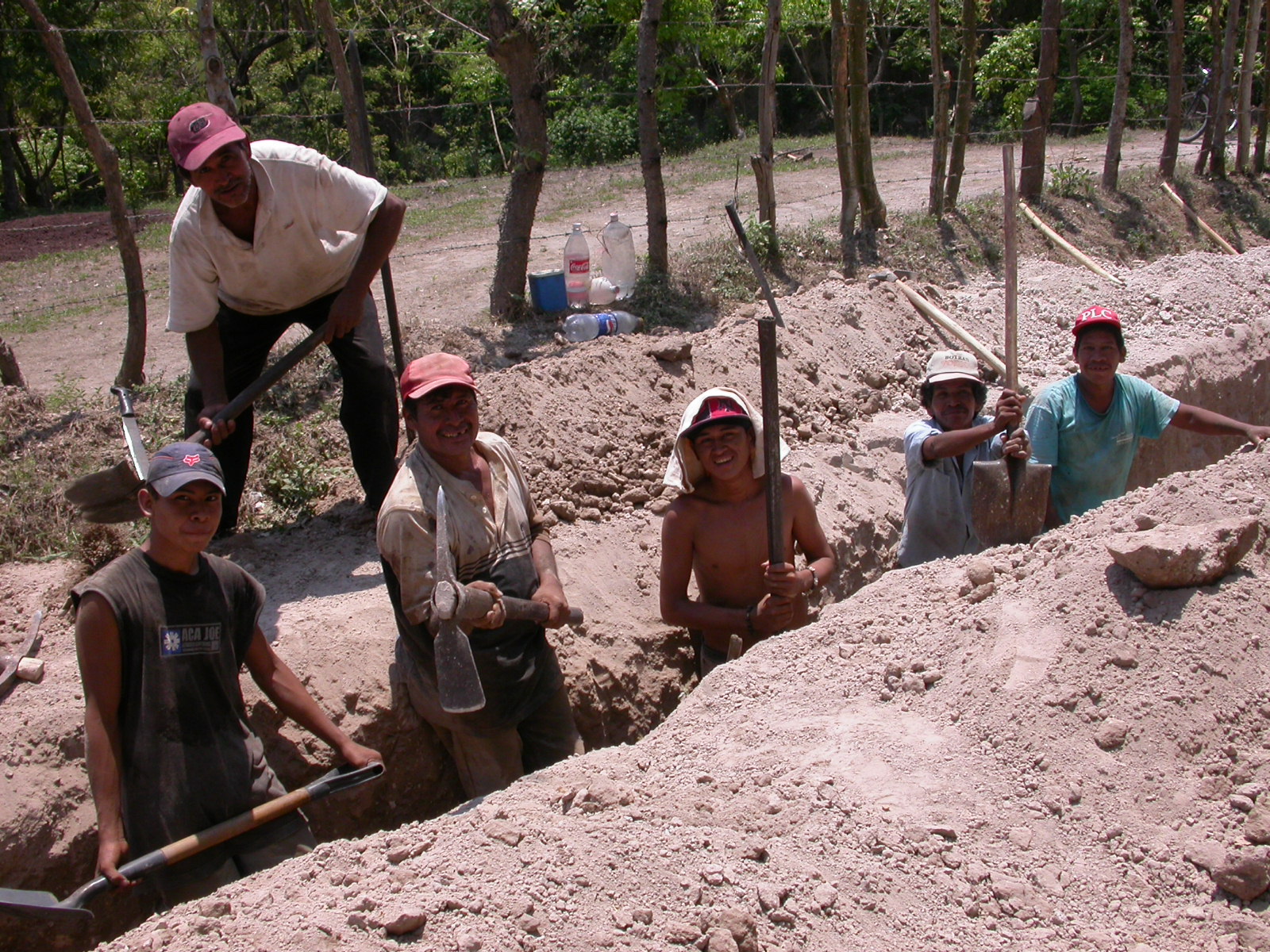 The coverage was over eleven kilometers of pipe network. The beneficiaries contributed their counterpart (5% of the total value) by digging the trenches.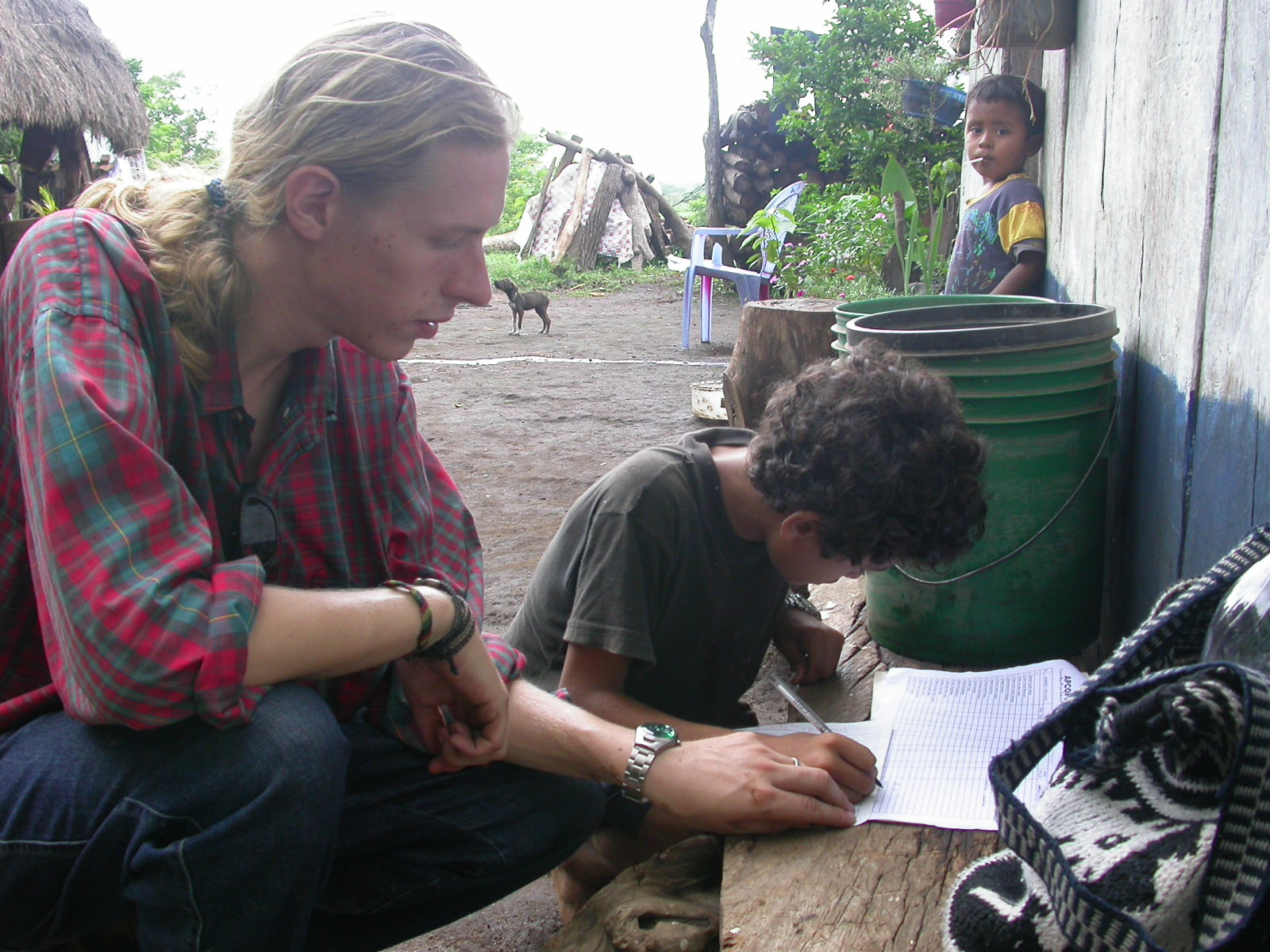 As a project assistant Felix' principal work consisted in:
documentation of the whole process and writing regular reports for donors and financing organizations.
bookkeeping of the project in three different currencies (Cordobas, Dollars, Euros).
review and control of work done by professionals and beneficiaries.
The drinking water is now self-managed independently by the local consumers. An extensive part of the project consisted in trainings about governance and cooperativism. A democratically organized drinking water committee, the "Cooperativa El Esfuerzo" is now in charge of providing the service, maintenance and administration of the drinking water system.
Video in German language about the project: