Context
Fundación Acceso with support of the Swedish International Development Agency (ASDI) decided to implement a communication platform for activist organizations of human and environmental rights in Central America.
Description
Felix Delattre realized an infrastructural independent online application with security in mind, to manage contacts and create and send out designed email newsletters, press releases and alerts. Later audio transmission and video conferencing were added.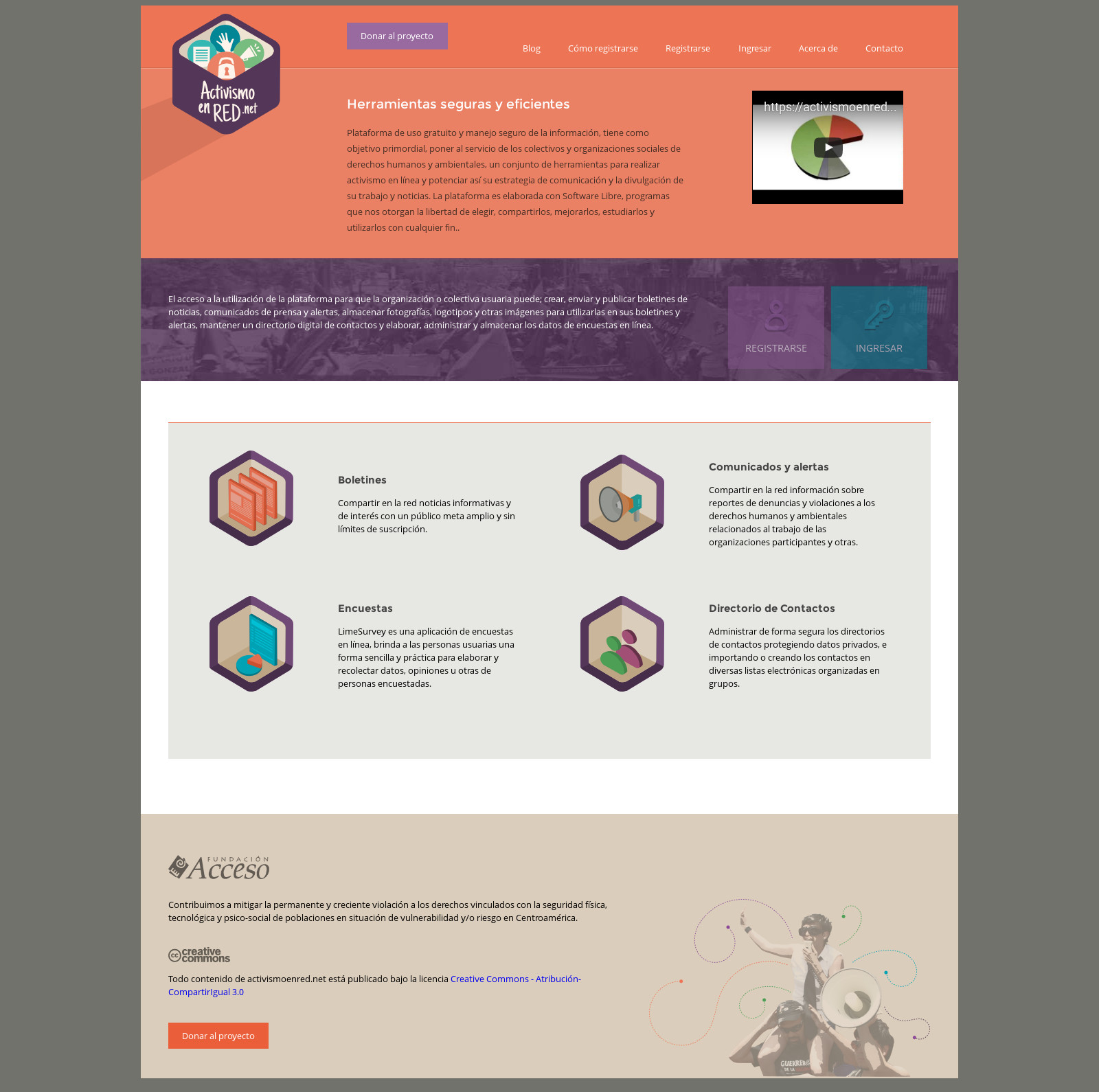 This project was part of the initiative "Defending the right to information and communication in Central America: Appropriation of Information Security and Advocacy Network" and is a tool developed to assure freedom of expression and the democratization of information and communication for activist groups in Central America.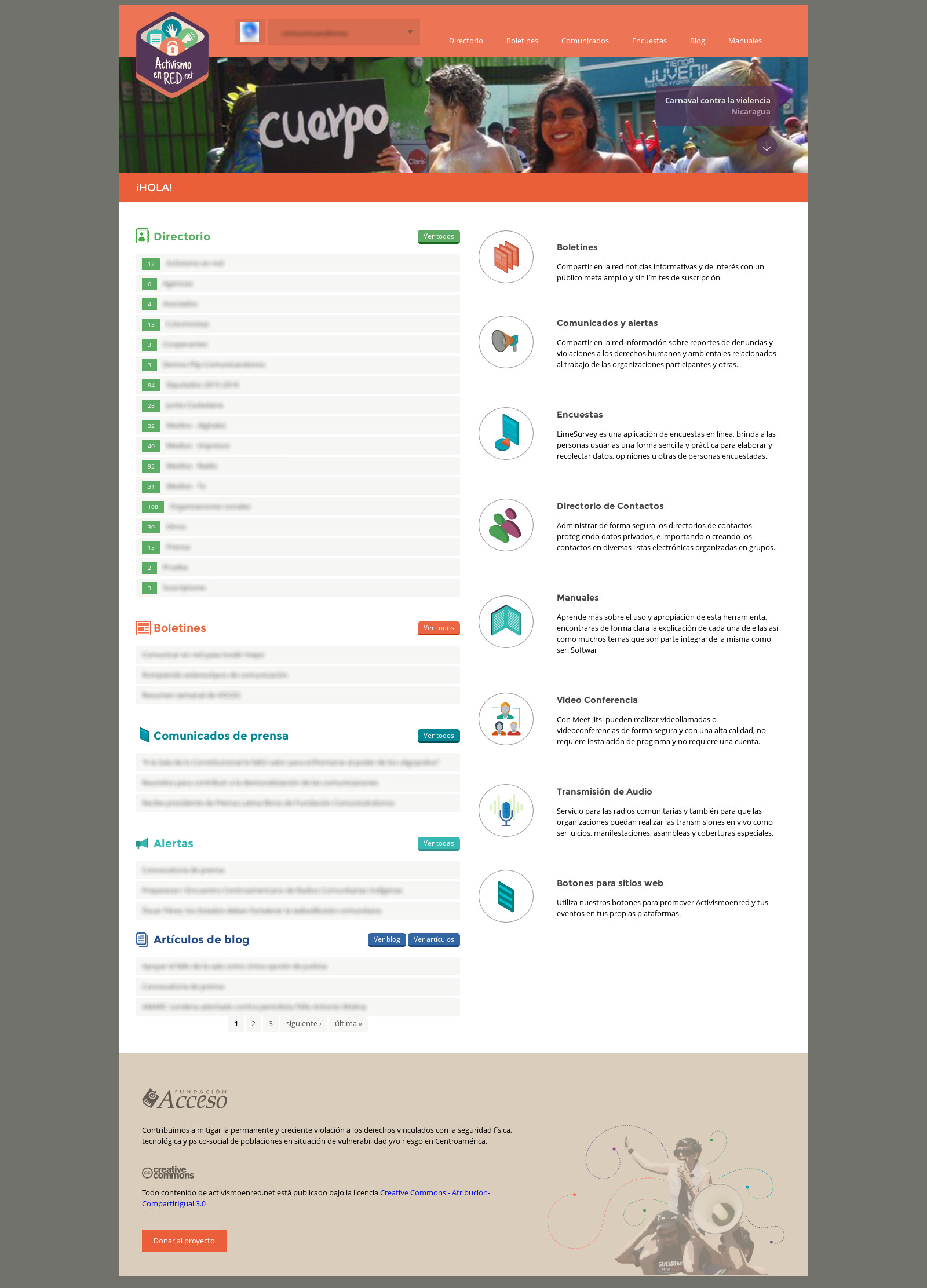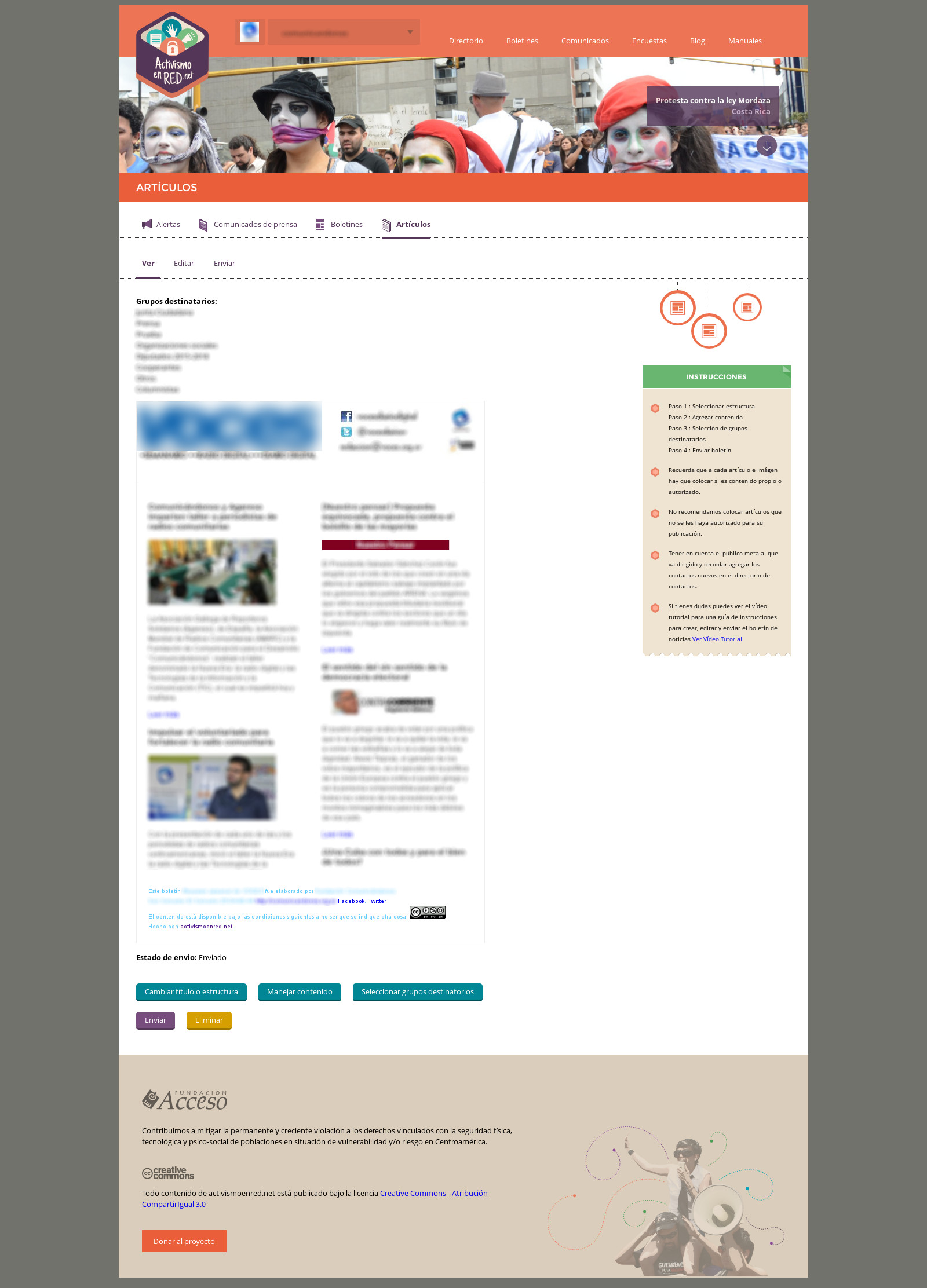 We created a design and individual web tool based on Drupal and integration with various tools to provide the extensive functionality:
manage contacts and emails for announcements and press releases (Drupal)
massive email sending (Debian/Postfix server configuration)
online surveys (Limesurvey)
audio transmission (Icecast)
video conferences (meet.jit.si)
All was implemented and configured on a dedicated server infrastructure using Debian, virtualization and encryption.